Hi Everyone
We are Autobahn Motors, a home-grown car dealership that had started from a humble shop and since evolved to occupy the premises of today's "World's Largest Luxury Car Vending Machine".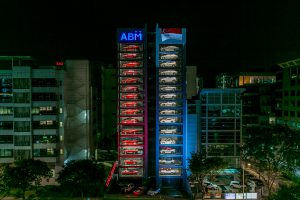 You may have heard of us on social media or in the news. We are very pleased that our vision and building has become part of the global automotive and architectural conversation.
With the success of this project, we have been inspired to dream bigger, and to escalate our efforts to contribute to the vibrancy of our country and give back to our community.
In 100 Selegie Road, we have discovered the perfect location to do this.
Located perfectly at the tip of an arrow intersection between Selegie Road and Short Street, just like the iconic epicentres of Ginza and Times Square, our eventual vision is to transform the building into a giant stage and billboard. This structure will be a vibrant epicentre of artistic energy in the vicinity, and serve to transform and re-energise the location, giving Singapore its very own Times square and epicentre of colourful activity.
Through the platform of weekly arts festivals, we hope to provide a platform for artistic expression. This building and its activities will be an outlet for nascent artistic talent budding and established, discovered and potential, to exhibit their work. All formats of art can potentially find their proverbial voice here, from visual to audio, even nascent forms like Augmented and Virtual reality.
This effort to inject colour and pulsating energy into streets at the heart of the city has also been an ongoing effort by our government and city planners, and we are eager to be part of this transformative effort.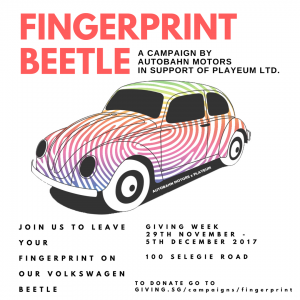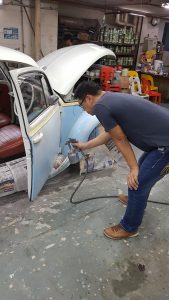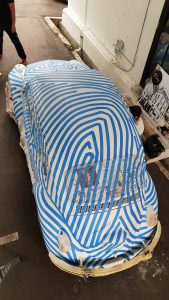 Prior to the decommissioning of the current building occupying the site, we are running guerrilla arts and charity campaign of 10 weeks promoting "The Art of Everything" and "Emergency Arts" weekly basisi. This campaign is ground up, open-ended, self-organised, social-network driven and embedded within the community. as a initiative of doing good and promotion for charity ( from 11 Dec 2017 onwards )
From 11 Dec 2017, installations from the Glasgow School of Arts will take over the interior and exterior of building, including a 1960s era Rolls Royce Silver Cloud sponsored by ourselves. The week will culminate in a festival on Saturday and Sunday (16 and 17 December 2017) to raise awareness and funds for arts and charity.
Progressively, We are also seeking and inviting "like minded" Group Member to be part of another one Week campaign to promote "the Arts of Everything" and Charity.
In conjunction with Playeum, a children's art charity, we are currently exhibiting at the premises a classic Volkwsagen Beetle upon which the public can put their fingerprints.