Hi Everyone,
We are from Autobahn Motors, a home grown car re-seller company who started from a humble little shop into today's "World largest Luxury Car Vending Machine"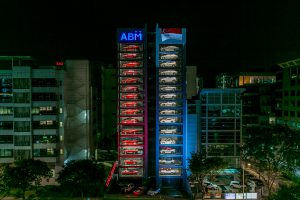 You might have seen the recent viral video on our building that has became a talk-about all over the world:
With the success of this creation, it inspired us to dream bigger  – building a "Time Square" of Singapore

And we have found this perfect location in 100 Selegie road,
You might be asking yourself now – " why not orchard?"

Believe us, this concept has been well established in other similar precinct/vicinity around the world :

Time square is not in 5th avenue
Picadilly Circus is not in Bond street
Shibuya/Shijuku is not in Ginza
And further more, most of the above area has a rich heritage of art and culture similar to our Selegie precinct.

What's more –

100 selegie is in a star junction rarely find in Singapore
100 selegie is in the surrounded by 6 MRT stations and  5 different MRT lines
In line with the Government long term plan of turning Bras Basah Bugis ( BBB) region into a times square "like" area since 1997, we would love to build the next iconic landmark of Singapore to help in this effort.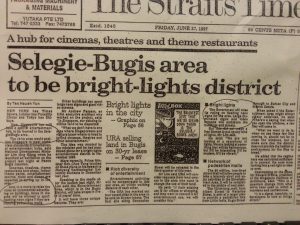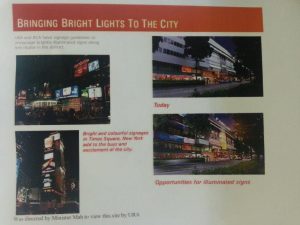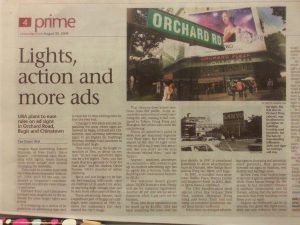 We are inspired to play a part to provide a platform or stage thru our mega digital billboard in promoting education, arts, design, heritage and the spirit of charity.
Here are our plans details and demonstrations :

But before the decommissioning of the current building, we decided to start a guerrilla campaign of 10 weeks which is ground up, open ended ,self organised, community and social network driven by sponsoring the space on a weekly basis to promote "the Art of Everything" and "Emergency Arts" as a initiative of doing good and promotion for charity ( from 11 Dec 2017 till  18 Feb 2017).
The very first week (11 Dec 2017) will be a campaign by Glasgow school of the Arts, who will paint mural arts in both interior and exterior of the building  by the lecturers and over hundred of students.  We went a step further by sponsoring a 1960s Rolls Royce Silver Cloud for to this group of like-minded enthusiasts as an art installation in the spirit of promoting both Arts and Charity.
Progressively, We are also seeking and inviting "like minded" Group Member to be part of another one Week campaign to promote "the Arts of Everything" and Charity.
This is again, to show the support and spirit in transforming BBB area with the "Times Square" of Singapore which will be equipped with Mega LED Billboard integrating IOT and AR/VR technology where students, artists, talents, visitors and public of the community can look forward to visit the vicinity and to Attract Tourists as well.
I am excited to meet your team soonest to share this crazy and disruptive ideas on the "lastminutedotcom approach" campaign in promoting Arts, CSR of organisation and Charity.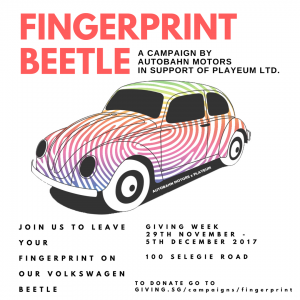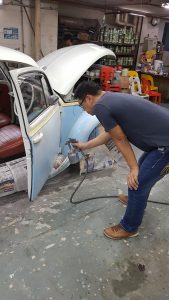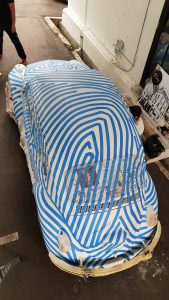 By the way, we are also taking part in the upcoming "Giving week" dated from 29 Nov 2017 organised by NVPC  in sponsoring a 1970s VW Beetle as a fingerprint art charity campaign in support to Playeum (a non-profit that promotes children's voices and learning through open-ended, unstructured, child-led play) to raise fund.  Playeum (www.playeum.com) carries out its social mission through the Children's Centre for Creativity at Gillman Barracks, teacher training, outreach and design of learning and play spaces and community work with children from marginalised backgrounds.
Harnessing the power of artists, students, educators, volunteers  and basically anyone bit by the bug of inspiration to participate in a guerilla artistic movement for a good cause, we invite everyone to 100 selegie road to leave your fingerprint mark on this classic Volkswagon beetle.
Pls see attached illustrated picture of a giant fingerprint form by everyone fingerprints and the preparation work.